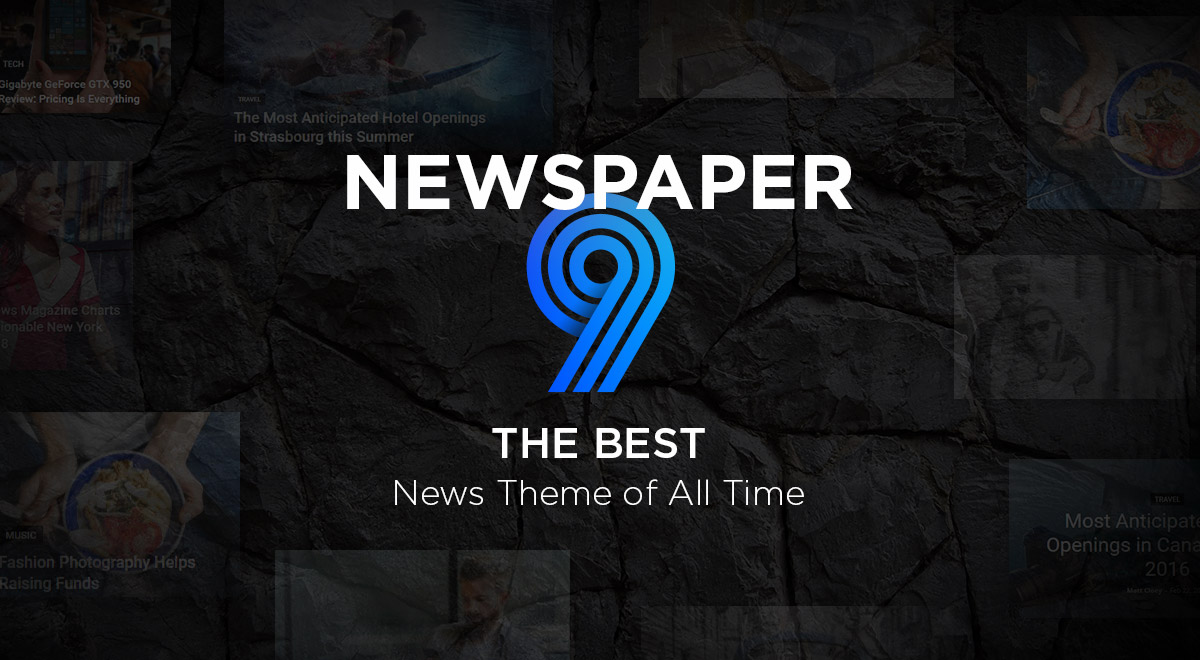 For the second time in less than a year, we are excited to introduce you to the next generation theme that enhances the way you create your website. After the implementation of the landing page elements in Newspaper 8.5, we have turned our attention to articles. For us, Newspaper 9 is a cornerstone update. Why?
Because we are now entering into a new age for news websites. There's no need to tenuously spend hours coding any change to your articles. You can quickly do it right on the frontend, directly from the tagDiv Composer page builder. Newspaper 9 makes you more productive and more creative. It helps you create and design your project faster and easier than ever before.
So What's new?
420+ handcrafted elements are waiting for you in the tagDiv Cloud Library. More than an extensive collection of shortcodes, the library is the core of your new creative inspiration. Try it and say hello to the new you – the skillful web designer.
Flexibility is no longer about homepages. With Newspaper 9, all the templates like single posts, categories, author, contact us, tags are now customizable. Directly from the tagDiv Composer and right on the frontend! Take it for a test drive.
Breathtaking articles and posts
Unlimited layouts ready for your articles. Our designers handcrafted over 40 templates for single posts. Each one is highly customizable so you can create as many unique layouts as you want. With Newspaper 9 is easy to develop a framework for your content, then dynamically apply it across your website with one click.
140+ customizable sections
The moment you've been waiting has arrived. Add extra shortcodes like a Call-to-Action section to your articles to boost your traffic and conversions. Just edit the template, and you can add and customize a variety of elements:
call to action
hero sections
product presentation
pricing tables
team presentation
image galleries
client logos
& more…
30+ contact and about pages
Most of the websites out there use just one contact or about page, and usually, it's just a dull part of the site. In tagDiv Cloud Library, you'll discover over a dozen specific pages created by our designers especially to enhance your website. Choose the one you like and customize it to perfection!
10 brand-new category templates
With the beautiful templates in tagDiv Cloud Library, shaping each category of your website is a child's play. Edit the layout, the featured images, fonts, colors, everything. All the templates use an enhanced posts loop that allows you to display the articles precisely the way you like it. Build spectacular category pages!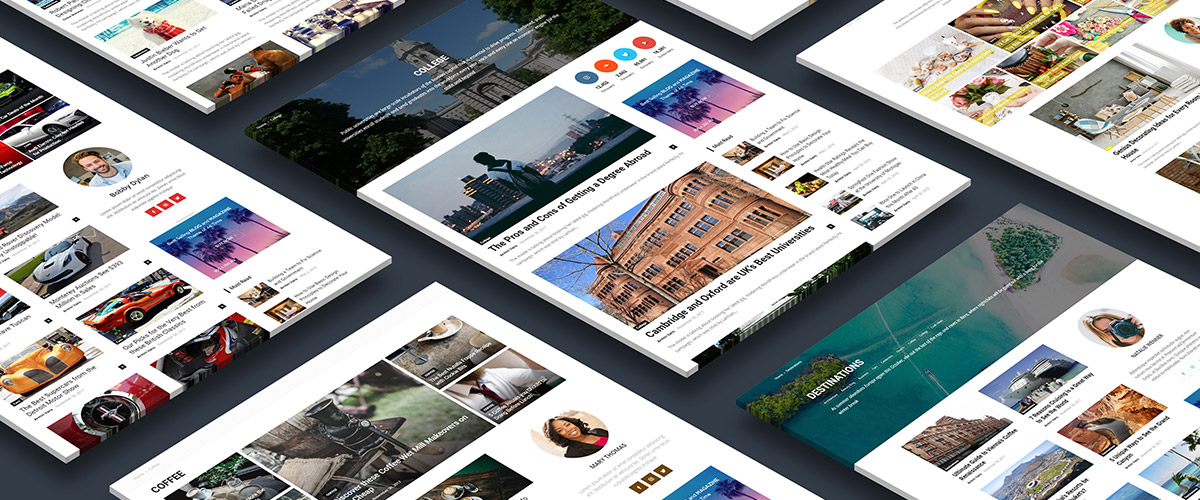 24 New Fancy Footers
The footer is an essential part of the website design. Start paying attention to it. Dozens of delightful footer templates ensure you have the right balance of information, design, and usability. Minimal or complex footer designs, you can now customize each pixel to get the most of every page in your project.

5 shapes for Flex Block
Power up your website with Newspaper WordPress Theme and 5 variations of Flex Block. Now, the sky's the limit! You can create any online content design you like, or you can imagine. We've put them to work and created 84 pre-built templates you can easily import on posts and pages from tagDiv Cloud Library. You'll love them: dazzling design, advanced filters, responsive editing, fully customizable, and no CSS to code!
Explore new templates
Of course, we didn't neglect the rest of the WordPress standard templates. Take a look at the masterfully designed search page, attachment, date/archive, and tag page template. All the templates are waiting for you neatly organized in the Cloud Library.
Enter the tagDiv Composer to make any further adjustments to your templates. Change the font families and styling, drag and drop more elements to your page. The frontend page builder is your playground and designing can be your conquest/ main quest. The result? A beautiful page or post for your audience to enjoy.